Awards
Our application for the Houston Artadia Fellowship is now open!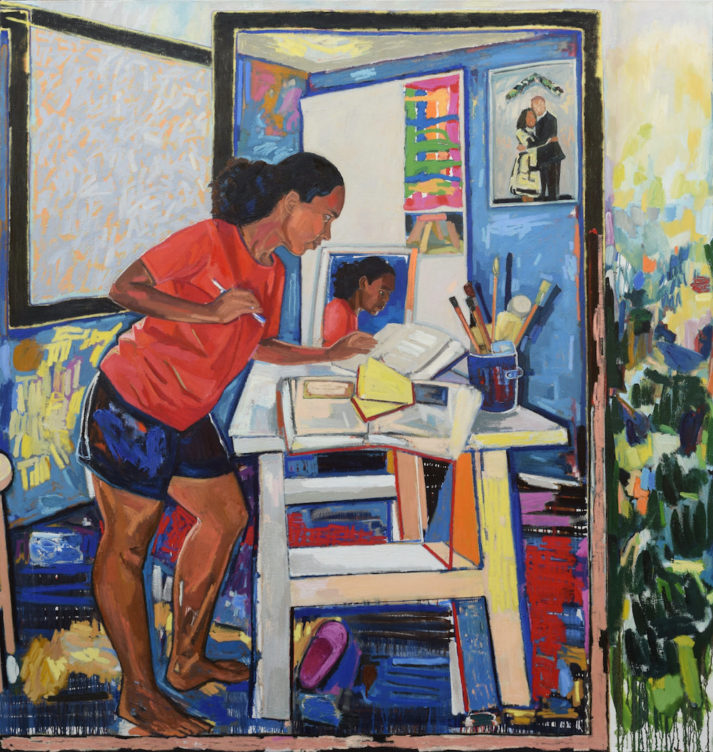 Artadia has active awards programs in the following cities: Atlanta, Chicago, Houston, Los Angeles, New York and the San Francisco Bay Area. Awards are granted in participating cities on a rotating basis. Artadia Awards are $10,000, and are unrestricted. The award money can be used however the artist sees fit.
Artadia chooses to fund artists in cities that demonstrate a commitment to contemporary art. These cities are notable for:
The active presence of local artists in the community.
Art institutions recognized for innovative contemporary programming.
A commercial art market that offers artists opportunities to show their work locally and at art fairs.
Exemplary schools that prepare artists through undergraduate and graduate programs.
The Artadia Process:
• An open call for image-based submissions goes out to artists who work in the program city and who have resided there for at least two years. Artists have four weeks to apply online.
• Artadia assembles a jury of three curators including one local expert (to provide local context). This jury reviews all applications, providing an exclusive opportunity for all applicants to receive increased exposure, and creates a short-list of five Finalists.
• Artadia assembles a second jury made up of local curators and/or artists. This group conducts studio visits with each of the five short-listed artists for 45 minutes. Visits to local collectors, galleries, and museums are also conducted, as are presentations by the curators within the local community.
• Of the selected five finalists, the jury will designate two Awardees to receive unrestricted funds of up to $10,000, as well as access to a lifetime of programs that offer critical dialogue and exposure. Artadia Awards provide the most substantial and impactful level of fiscal and creative support possible. Artadia Award winners demonstrate the principles of merit to the highest degree as defined by Artadia and as determined by the jury.