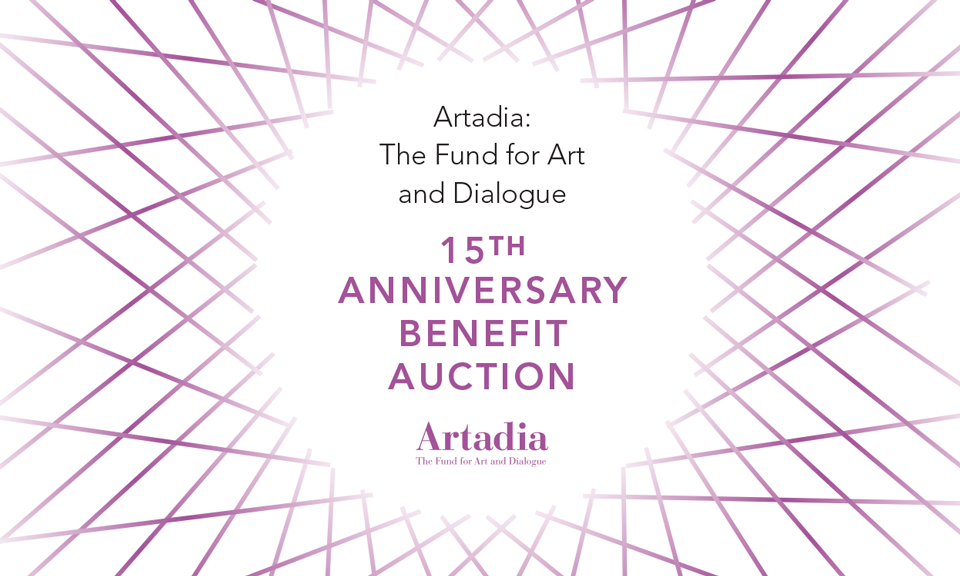 [ezcol_1third]
The Artadia Benefit Co-Chairs and Board of Directors invite you to the

Tuesday, October 7, 2014
6:30  Cocktails, Hors d'Oeuvres, Auction Preview
7:30  Live Auction with Sotheby's auctioneer Gabriela Palmieri
8:00  Silent Auction Closes
At the home of Karen and Dennis Mehiel
New York City
Address provided upon RSVP [/ezcol_1third][ezcol_2third_end]


   $250

   $450
If you are unable to attend, please consider making a tax-deductible contribution.
Please note that tickets will not be mailed, your name and the names of your guests
will be held at the door.
You may also contact info@artadia.org or
call (212) 727-2233 to purchase tickets.[/ezcol_2third_end]
[ezcol_1third]

Darren Bader
Michael Bevilacqua
Ana Cardoso
Dan Colen
N. Dash
Roberto Diago
Kim Dingle
Sam Falls
Ryan Foerster
Jonah Freeman and Justin Lowe
Theaster Gates
Luis Gispert
Máximo González
Desirée Holman
Matt Keegan
David Kramer
Andrew Kuo
Margaret Lee
Daniel Lefcourt
Brendan Lynch
Adam McEwen
Ryan McNamara
Bjarne Melgaard
Wangechi Mutu
William J. O'Brien
Ian Pedigo
Jon Pestoni
Michael Phelan
Robert Polidori
Sara Greenberger Rafferty
Ry Rocklen
Mika Rottenberg
Brie Ruias
Cindy Sherman
Alexis Smith
Brendan Smith
Bosco Sodi
Al Taylor
Samantha Thomas
José Toirac
Richard T. Walker
[/ezcol_1third][ezcol_1third]

Matthew Day Jackson
Rashid Johnson
Marilyn Minter
For online auction and more information about works available, please visit: www.paddle8.com/auctions/artadia
[/ezcol_1third] [ezcol_1third_end]
Artadia: The Fund for Art & Dialogue is a national nonprofit that provides artists with unrestricted, merit-based support and fosters connections to a network of opportunities. Since 1997, Artadia has provided over $3 million to more than 285 artists throughout its participating Award cities of Atlanta, Boston, Chicago, Houston, Los Angeles and San Francisco.
In anticipation of Artadia's 15th Anniversary auction, we encourage you to download Paddle8's iPhone app.
Use the Paddle8 app to register to bid, explore and search for works, follow your favorite artists and designers to be alerted when new works become available, and place bids. The Paddle8 app also automatically notifies you if you're outbid, so you'll never miss the end of the auction.
The app is available for free in the App Store. Click here to download.
[/ezcol_1third_end]
[ezcol_1third]

Laura Roberson Fisch
Karen Mehiel
Marie Samuels
Christopher Vroom
Richard Ziegelasch
Margot Ziegler

Curt Conklin
Justin Conner
Louis Corrigan
Cristina Enriquez-Bocobo
Larry Fields
Laura Roberson Fisch
Marjory Graue
John Guess, Jr.
Heather Harmon
Matthew Higgs
Cecily Horton
Chrissie Iles
Kimberly Light
Heidi Zuckerman Jacobson
Kerry James Marshall
Kathy Meadowcroft
Karen Mehiel
Marilyn Minter
Marie Samuels
Christopher Vroom
Richard Ziegelasch
Laurie Ziegler
Margot Ziegler [/ezcol_1third] [ezcol_1third]

Holly Baxter
Robert Brawner
Kylie Cappelli
Jereann Chaney
Peter Fellman
David Frej & Nancy Lerner
Judy Goodman
Albert & Melissa Grobmyer
Sharon & John Hoffman
Heather Horton Flynn 
Robin Hubbard
Heather Hubbs
Tony Karman
Stuart Krohn & Yvonne Aguirre
Nion McEvoy
Jose Mestre & Lindsay Lullman
Tim Mott
Judy & Scott Nyquist
David Orentreich
Gina Pampena
Ann Petersen
Cynthia & Marko Remec
Tracey & Phillip Riese
Jennifer Salomon Omabegho
Lisa Tung & Spencer Glendon
Ilene & Edwin Vroom [/ezcol_1third][ezcol_1third_end]

Lucinda Bunnen
Julie Chaiken
Barbara & Michael Gamson
Laura Greenbaum
Brian Herbstritt
Mike Keable & Ann Van Wart
Max Levai
Alexandra Malkin
Josefin Persson
Julie Pierog
Tim & Laura Schrager
Laura Sweeney
Emmeline Wexer
[/ezcol_1third_end]
[ezcol_1third]

Sarah Aibel
Shaune Arp
Kristen Becker
Melissa Bent
Andrew Black
Rimma Boshernitsan
Eleanor Cayre
Donna Chu
Sam Cochran
Carol Cohen
Lisa Cooley
Brendan Dugan
Justine Durrett
Erin Falls
Daelyn Farnham
Adam Fields
David Fierman
Heather Flow
Justin Gilyani
Benjamin Godsil
Mark Guiducci
Hannah Hoffman
Heather Hubbs
Eileen Jeng
Nicole Klagsbrun
Andrew Kreps
Jade Lai
Melissa Landauer
Ellen Langan

[/ezcol_1third] [ezcol_1third]
Michael Lieberman
Greg Lulay
Michele Maccarone
Alexandra Malkin
Mara McKevitt
Christine Messineo
Jose Mestre
Liz Mulholland
Bridget Murphy
Michael Phelan
Matthu Placek
Serra Pradhan
Kelly Reynolds
Angela Robins
Jeffrey Rowledge
Amie Scally
Jessica Silverman
Pascal Spengemann
Courtney Treut
Alexandra Tuttle
Jessie Washburne-Harris
Nicole Will
Spencer Young
Carolyn Ramo, 
     Executive Director
Isaac Pool
     Administrative Program Assistant
[/ezcol_1third] [ezcol_1third_end]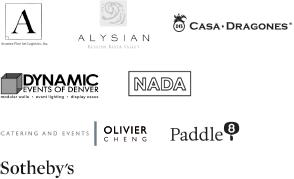 Framing sponsored by Peter Muscat
[/ezcol_1third_end]