Rachel Adams
Associate Curator, University at Buffalo Art Galleries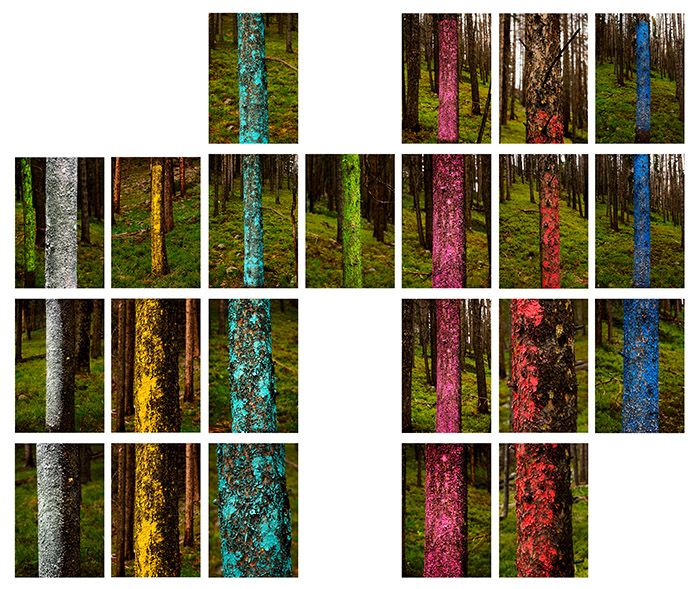 Mary Ellen Strom
"There are no towns for miles around, and come sundown the world goes inky black, and the only way you can tell the earth from the sky is the sky is where the stars begin. But out on the horizon I could see an incandescent glow where no lights should be. After awhile it occurred to me that what I was seeing was not the light of some forgotten town, but the glow of a new American city." -Joseph T. Hallinan from "Going up the River"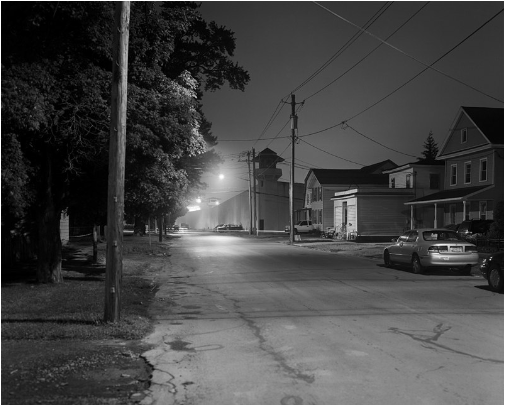 Stephen Tourlentes
This quote, used by artist Stephen Tourlantes in his artist statement, struck a chord with me as I started to work on the summary of my trip to Boston. Stephen, who has spent the past years photographing American prisons at night—the glow of their ever present night lights beckoning him. I feel this beckoning when it comes to meeting new artists. Hence my excitement when I was asked to come to Boston and do studio visits with Artadia grantees. However, I had no idea what to expect. I had never done studio visits in Boston and the only artist I really knew there—Bahar Yurukoglu—had moved to Istanbul this past summer. I had been part of the advisory committee for the deCordova Biennial in 2013, but the artists were from all over New England, not just particular to Boston. It was exciting to get the list of artists from Artadia and peruse their websites. But even more so when I hit the ground at Logan and started my visits…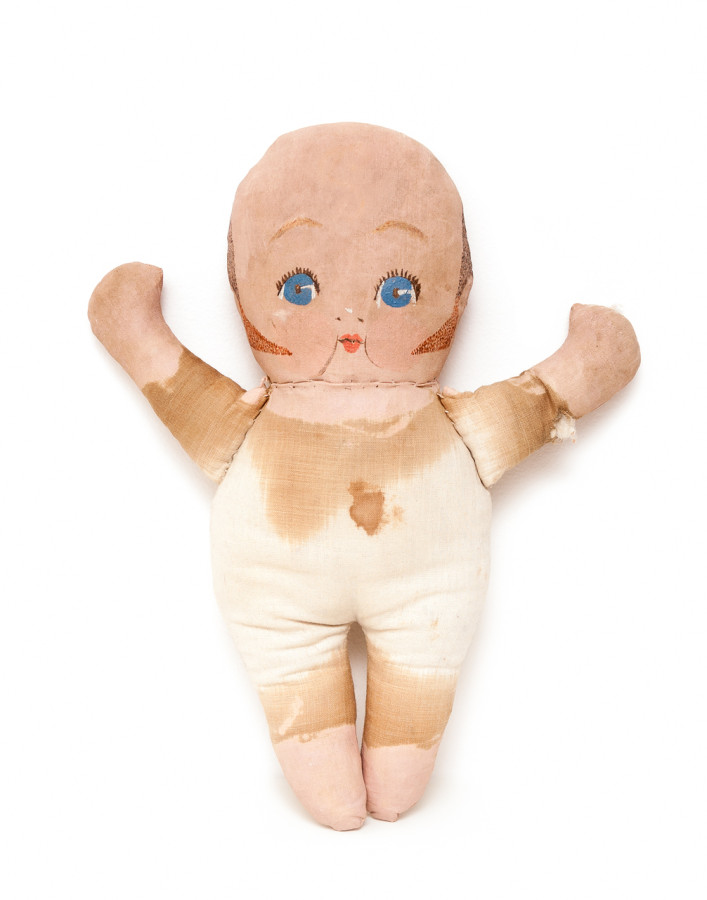 Caleb Cole
I travel quite frequently and always am visiting with artists, but I never sit down a few weeks after a trip and write about what I've seen. I create artist files, I post pictures on Instagram, but I have never summarized a trip before. I went to my phone and realized that I took no images in the studios I visited. While you, the reader, might find that odd, I do not. I was so engaged with all the artists I visited that I never once reached for my phone. And so when I started to think about my visit to Boston and all of the studio visits I did, one thing really stuck out: scale.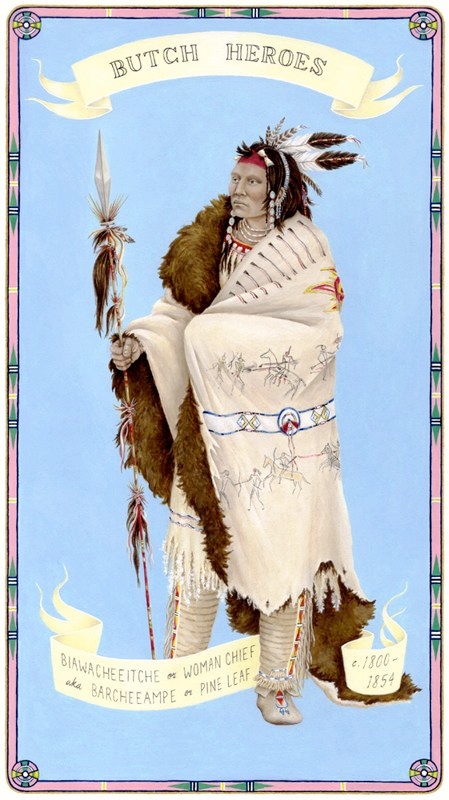 Ria Brodell
Each artist I visited were all working with scale in his or her practices. From the miniature paintings by Ria Brodell of Butch Heroes that reference Catholic prayer cards to the massive size of the dead Lodgepole Pine Forest in the Rocky Mountains of Montana that Mary Ellen Strom works with in her practice. I can't help but think about Caleb Cole's collection of vintage and antique dolls that he alters to look like himself and the sheer number that it will take to fill a room. But I am also flabbergasted by the stories from Stephen Tourlantes about the prisons at the end of a residential street where the residents apparently don't even notice the massive walls and the bright lights that shine throughout the night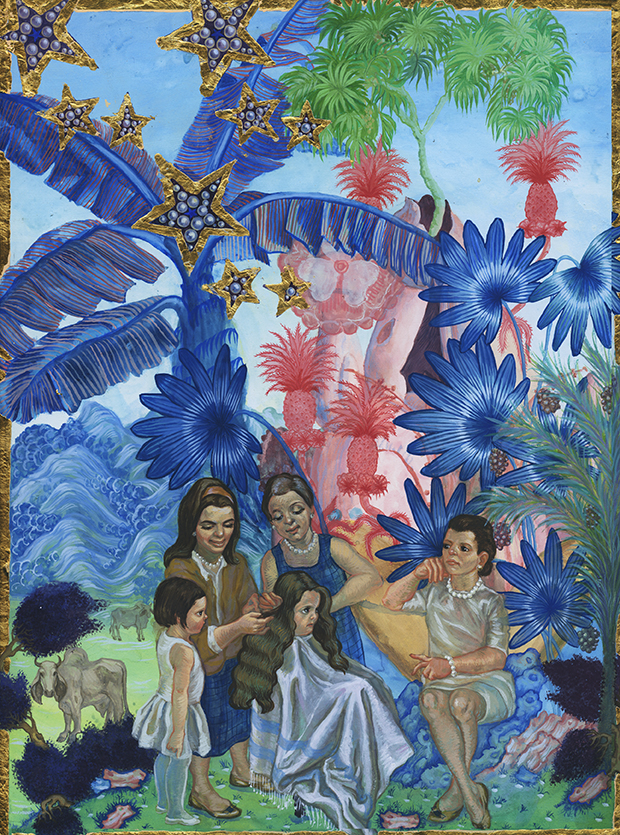 Larissa Bates
Larissa Bates's intimate canvases are jam-packed with symbolism and code exploring the colonialist background of her family in Costa Rica while Lucy Kim casts parts of the body and expands them—creating relief paintings that are slightly ambiguous and provocative. Vaughn Sills uses images she's taken on Prince Edward Island as backgrounds for compositions of flowers. Finally, Ambreen Butt was trained as a miniaturist painter in Pakistan and still utilizes the techniques she was taught to create massive wall works out of cast fingers and tiny pieces of cut up text.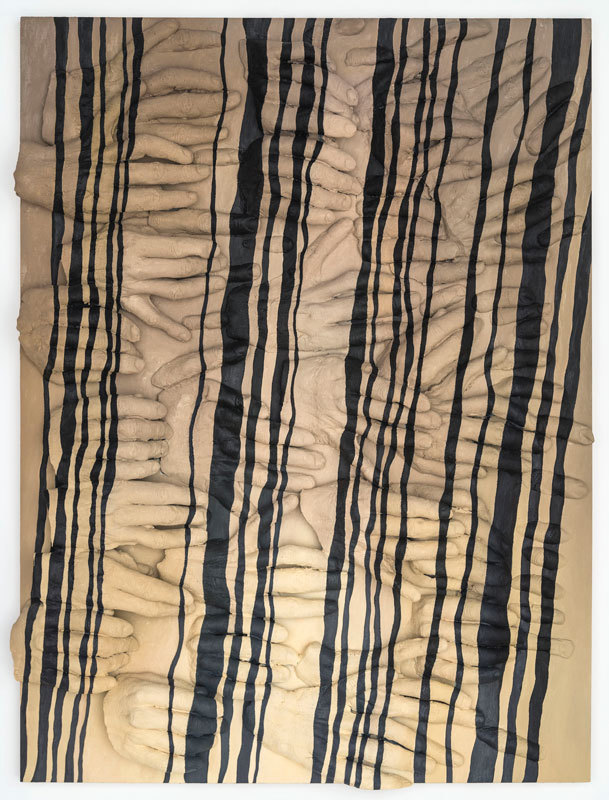 Lucy Kim
Now, a few weeks after my visit, I am reminiscing on what I saw and the conversations I had with artists. While this idea of scale has come to the forefront of my thoughts regarding the artists I visited in Boston, I am also excited about the range of artistic practices represented with the awardees. I think its difficult for cities today to have some sort of regional identity as we are all constantly relocating or traveling around the globe, being influenced by all sorts of experiences, people, and histories. It is more important to have artists who are engaged with their community and with their personal work and I most certainly experienced that in Boston. I look forward to returning.
Ambreen Butt