Jerry Siegel is both a fine art and commercial artist who has been working as a photographer in Atlanta for more than twenty years. He is a 2009 Atlanta Artadia Awardee. He began his education at the University of South Alabama in Mobile and continued at the Art Institute of Atlanta where he received an honors degree. His portrait series, Southern Artists was exhibited in 2007 at the Ogden Museum of Southern Art in New Orleans, LA. Siegel's work was also featured in two solo exhibitions in his home state: Black Belt Panoramas at the Montgomery Museum of Fine Art and Black Belt Color at the Jule Collins Smith Museum in Auburn. In addition to these museums, Siegel's work is in other public collections including MOCA GA, High Museum of Art, and the Telfair Museum Jepson Center for the Arts in Savannah. Private and corporate collections include Federal Home Loan Bank of America, King & Spalding, Morris, Manning & Martin and Boyd Collar Knight. He was born and raised in Selma, Alabama.
Jerry joins Artadia in a brief discussion on his work in advance of his new solo exhibition, REVEAL, opening at Spalding Nix Fine Art in Atlanta on Friday, September 7. The work is on view through November 2.
Since 1994, you've travelled across the South photographing portraits of artists. What brought you to this project? What do your portraits reveal about artists in the South?
The artist series started with my love of shooting portraits. I had photographed 2 dear friends in Alabama. One was a writer and one a painter. Mary Ward Brown and Crawford Gillis were in their 70's and were huge influences and real supporters of me and my work. I then photographed John Lapsely, another painter and friend in Selma, as well as Charles Shannon from Montgomery who was the artist who befriended the folk artist Bill Traylor and brought all his paintings to the world.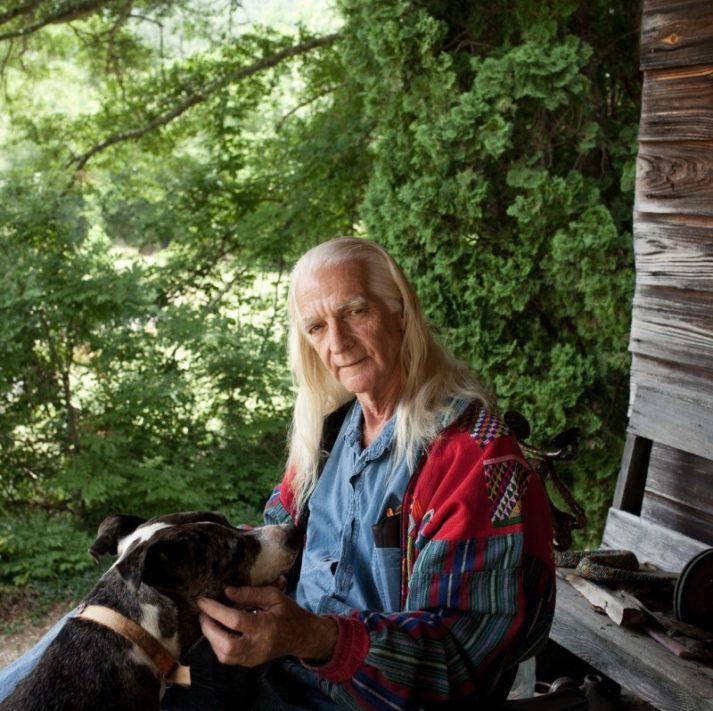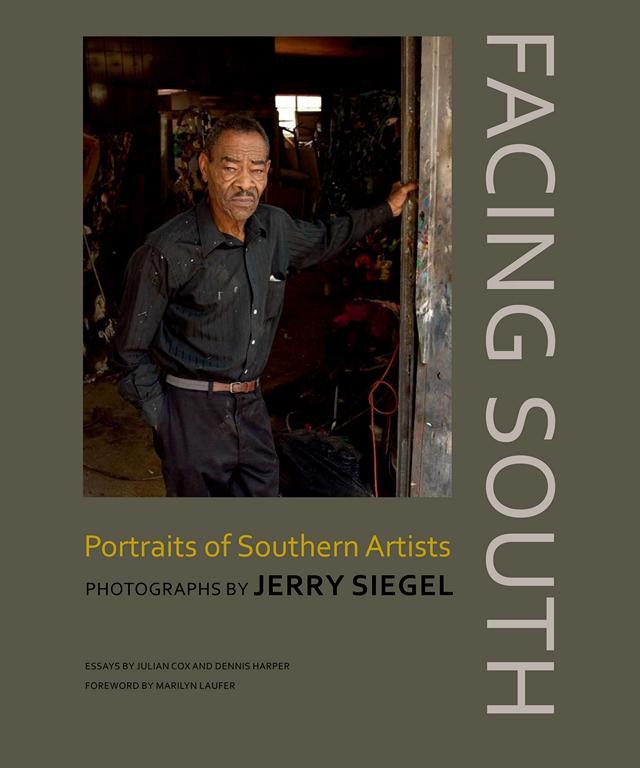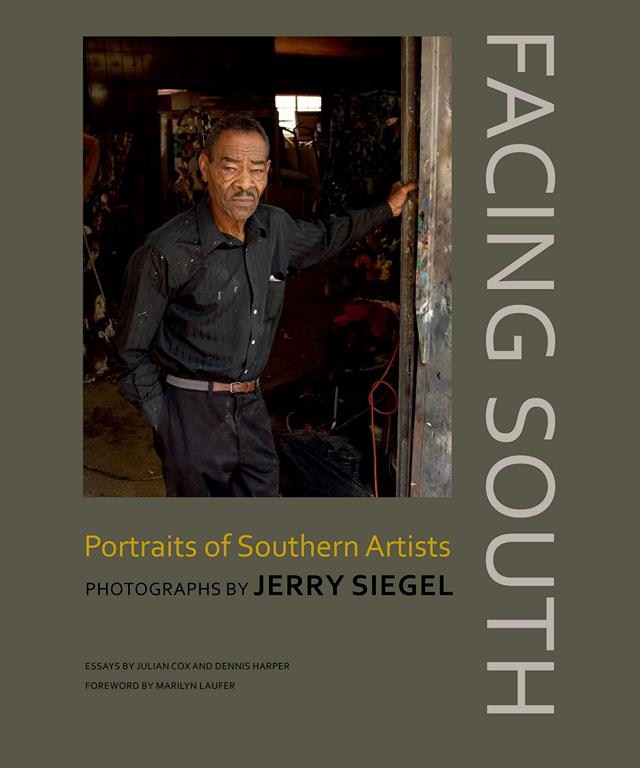 Shortly after photographing the 4 of them, Bill Eiland, the Director of Georgia Museum of Art in Athens commissioned me to shoot a portrait of Lamar Dodd for a book he was writing. Bill had seen my other portraits, artists he knew well. He suggested I had the start of a great series of Late Career Southern artists. That was the genesis of the series. I have been shooting artists ever since. The first portraits were in 1993 and 1994. I try to make portraits that capture an artist in their studio or environment to give the viewer a sense of space and place. It gives insight into their discipline and maybe a bit about their personality.I am not sure the portraits speak to the artists being "southern artists". Many are born and raised in the South, but create work that is conceptual, sculptural, abstract paintings. It is not their work that dictates whether they are Southern artists.  The criteria was artists from the South, or living in the South for an extended period. It is not based on their style of work, discipline or focus of their work.
Throughout your career, you have balanced a practice that includes commercial photography and your fine artwork. In what ways was this beneficial for you?
The commercial work came first and I was mentored by a great  photographer, Arington Hendley. We shot lots of food and beverage photography and he was also a master of special effects photography. Long before the work was done on computers.  I learned a lot about light, and how to put together multiple images.
We would use a horizontal process camera and animation cells. We would shoot the components and them assemble the image. Some hand painted or airbrushed masks. We would make as many as 16-18 exposures and end up with an image on a single sheet of 8×10 film. I also learned about the business of photography and client relationships. This definitely helped with my own business. Coming from a commercial background has been beneficial working with galleries and museums. I have been complimented for making it an easy process. I am used to working on tight schedules and with hard deadlines. Things had to be done, done right and on time.
Are there times when the two merge?
I think my work is influenced by commercial experience, and now I try to bring the fine art side back to the commercial work.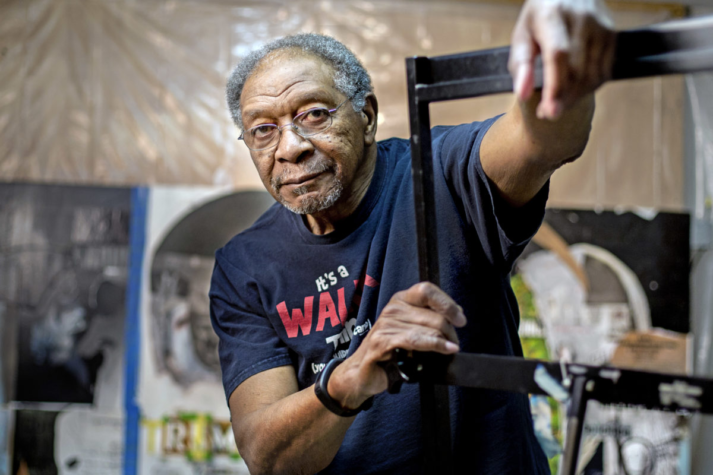 What does the south represent for you? What makes Atlanta special- Why is it home? How often do you return to Alabama?
The easiest answer is that the South is home. I grew up in Selma, AL, a small town full of character and history. I have been in Atlanta since 1980. Atlanta has changed so much since I first got here. I remember coming thru town and the interstate seemed huge, but there were only 2 lanes on each side. Now there are places where the interstate is 5-6 lanes each way. It has exploded with growth.
I try to get back to Selma as often as I can. I still make work in the Black Belt and have maintained a real connection to Selma and the region.
You've recently shifted your focus- your upcoming exhibition, "REVEAL is an intimate look behind the scenes into the ways the illusion is created by Drag artists." How did you come to this work?
I had my eyes open for a new project, hopefully something I could work on in the studio. I love photographing people in the studio and have always felt really comfortable working with lights and a controlled environment. I met a dancer, whose alternate gig was as a successful drag queen. He agreed to a photo shoot in drag and I came up with the concept of the "reveal'. I have always loved getting to know people I photograph and their stories. I was drawn to Brigitte Bidet for her great looks and costumes, but I wanted to understand who he was when he was not Brigitte Bidet.
This work takes me back to my early days of shooting portraits in the studio.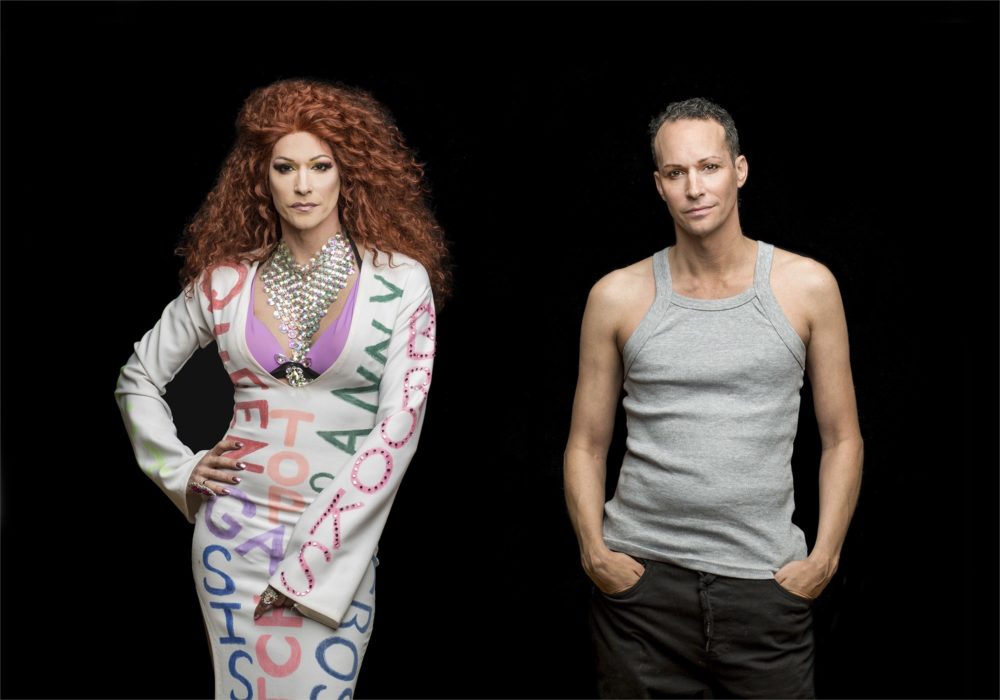 How has a portrait making practice expanded your community of artists and others across the South?
I have been so fortunate to meet so many wonderful artists throughout the South with this project and have made many great friends. I have remained in touch with so many of them. And the work has also introduced me to many people.
What is next for you?
I have just scratched the surface of the REVEAL series, and look forward to meeting more drag performers and continuing to learn. I am continuing with my work in the Black Belt, as well as meeting and photographing new artists.
---
To see more of Jerry's work, visit his website and his artist registry page.
Images:
Jerry Siegel, Evah Destruction, from REVEAL.
Jerry Siegel, Don Craig, Bostic, NC, from Facing South.
Cover, Facing South: Portraits of Southern Artists, published 2011.
Jerry Siegel, Larry Walker, from Facing South.
Jerry Siegel, Evah Destruction, from REVEAL.
---