Artadia's Summer Open Studios program presents an exhibition of new works by Dianna Frid (Chicago 2004 Awardee). The show, Three Transcriptions and Their Membrane, consists of site-specific components as well as mixed media works selected from an ongoing series of Transcriptions. Responding to the architecture of the space, Frid, attaches a membrane of graphite drawings to its walls.
Large works on paper and cloth are arranged in relation to this anchoring membrane, and each one incorporates, by means of drawing and sewing, excerpts from specific literary sources. These textual sources– including Vladimir Mayakovsky's How Verses Are Made, and Lucretius' De Rerum Natura (On the Nature of Things)— were chosen to evoke varying qualities related to the appearance of writing as well as its content. The visual-textual works are investigations of the tension between script and image: its materiality and its syntax, its decoding and recoding.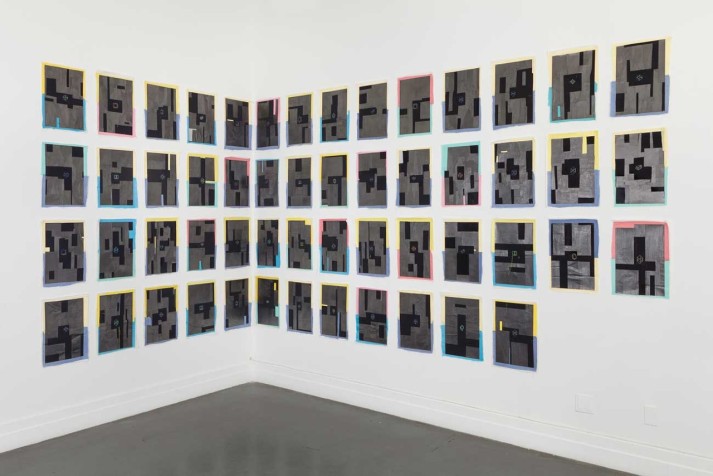 Dianna Frid was born in Mexico City and immigrated to Canada as a teenager. She currently lives in Chicago, where she is Associate Professor in Studio Arts at the University of Illinois. Dianna Frid has had exhibitions at the Drawing Center (NY), PS1-MOMA (NY), The Museum of Contemporary Art (Chicago), the neues kunstforum (Cologne) and other public and private institutions. Reviews of her art works have been published in Art in America, artforum.com, Time Out Chicago, Sculpture International, Art in Print and other publications.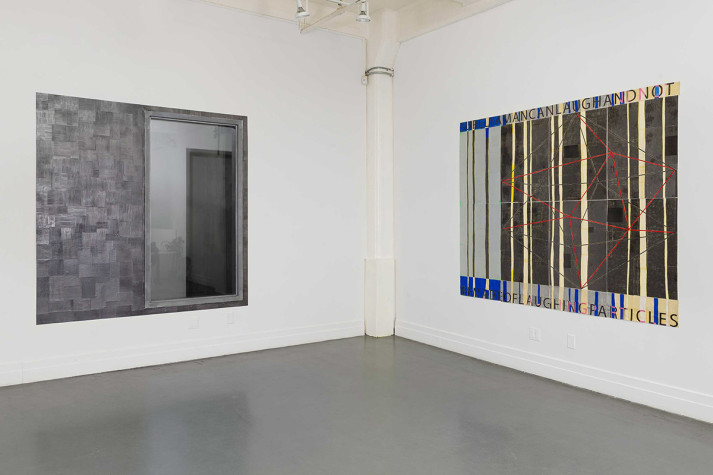 At Artadia's DUMBO exhibition space: August 1-September 1, 2013