News
/
Chicago
NEWS BY LOCATION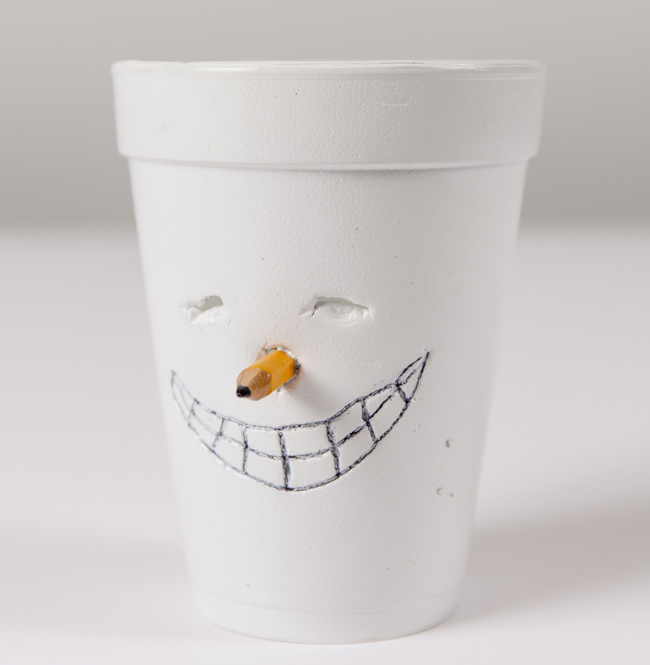 Tony Tasset Artist Edition for Artadia
We are excited to promote Tony Tasset's artist edition for Artadia in tandem with Art+Culture Projects. Tasset's "Cup Face" will be featured within the Art+Culture Projects booth at this year's EXPO CHICAGO and is also available for purchase on Artspace.
Tony's entirely bronze cup is emblematic of the Chicago-based artist's practice to create hyper-realistic caricatures of the everyday. Similar to his other large-scale works, including the eye, snowman and other "styrofoam" pieces, the cup is a playful trick. Of his 2014 Whitney Biennial contribution of 400,000 carved artists names, Tasset has said he hopes "to celebrate artists and remove hierarchy."
About Tony Tasset
For over three decades, Tony Tasset's work has been a sophisticated and facetious evaluation of Americana, domesticity, and the art world. In the accompanying catalogue from Tasset's 1987 exhibition at Karsten Schubert, Lynne Cook states that the work, "subsume[s] the metaphysical content of Abstract Expressionism completely into decorative design while [the] sculptures embrace their kinship to functionless furniture." Precisely crafted yet impractical, minimalist works of domestic furniture that walk the line between form and function defined the early years of his career. Works such as Sculpture Bench and Comfortable Abstraction embrace the minimalist aesthetic with a wink and smile.
Tony Tasset's Artists Monument was in the 2014 Whitney Biennial at the Whitney Museum of American Art, New York. Tasset's select recent exhibitions and works include Museum of Contemporary Art Chicago, IL, Kentucky Museum of Art and Craft, Louisville, KY, Kavi Gupta Berlin, Sony Pictures Studios, Culver City, Boca Museum of Art, Boca Raton, FL and MANA Contemporary, Jersey City, NJ, the Rochester Art Center, Rochester, Kavi Gupta, Chicago, ICA, Boston, MA, and Walker Art Center, Minneapolis, MN.
Tasset currently resides in Chicago, Illinois and is represented by Kavi Gupta of Chicago and Berlin.